When I think of fairytale romance, meant to be, written in the stars, sweep-you-off-your-feet kind of love story, I think of CJ and Brooklyn. The love they have for each other is so special!
I had so much fun getting to know these two at their engagement shoot (view here), where I learned that CJ sneaks out of the back door of their house so he can knock on the front door, often with flowers in his hand, to ask Brooklyn out on a date, for their date nights. CJ is a hopeless romantic, and he looks at Brooklyn the way every girl dreams of being looked at. When they're not out on date night, they are dancing in the kitchen, and loving on their sweet little boy, Cameron. I adore their sweet family!
They got married at Rock Creek Gardens in Puyallup, WA surrounded by their closest friends and family. It was definitely a family centered celebration and I love the closeness that both of their families share! The toasts were both tear-jerkers and full comedy shows, the food was amazing, and the night ended with everyone dancing under twinkle lights on a perfect summer night. My favorite part of the day though was sneaking CJ & Brooklyn away from the party and sending them out on a row boat. It was a perfect moment for them, being away from all of the music, laughter, and festivities to just soak up the fact that they are finally married! It was a joy for me to be a part of this day. Thank you CJ & Brooklyn for choosing me to be a part of it all. The love you two share has put a forever stamp on my perspective of true love.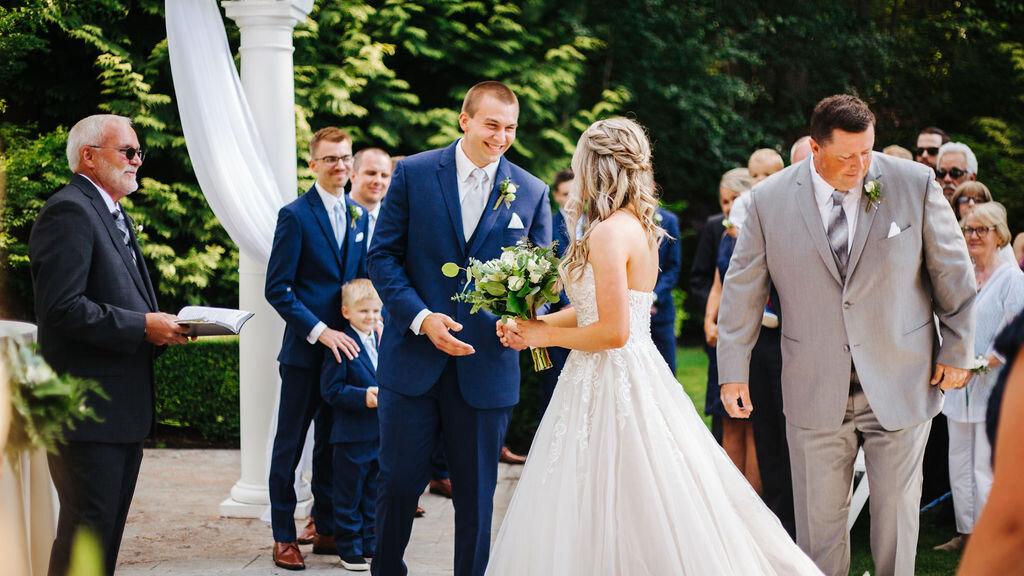 Hi Rachel! Can't wait to see them all see below vendor info


Sent from my iPhone

On Oct 3, 2019, at 10:38 AM, rachel peterson <rachel@rpimagery.com> wrote:


Venue: Rock Creek Gardens
Makeup: CeceMUA
Hair: Hair by Alise
Catering: Mama Stortini's
Cake/Desserts: Celebrity Cake Studio
Wedding Gown: New Beginnings Bridal (Stella York)
Bridesmaid Dresses: Birdy Grey
Groom/Groomsmen Attire: Men's Wearhouse